You will receive the Promo Code Cashback on the 4th day of purchase OR upon redemption of your purchased voucher; depending on which date comes first.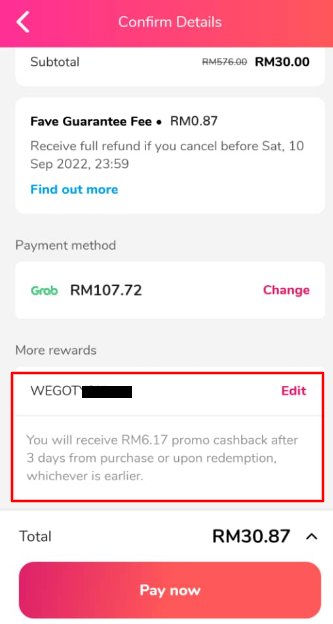 Promo Code Cashback can be in either Fave Cashback or Fave e-Cashback form, depending on the terms and conditions of the promo code that you have applied during the purchase.
Note: No promo code Fave Cashback will be credited for any cancelled transaction.