Did you know that Fave has 2 types of vouchers (FaveDeals)? Our FaveDeals are either cancellable or non-cancellable. Have you checked if your voucher is a cancellable type and if is still within the cancellation period (3 days from the purchase made)?

Here are some tips on how you can differentiate between the types of vouchers:
Tip 1: Checking for the "Cancellation Policy" under the voucher before the purchase is made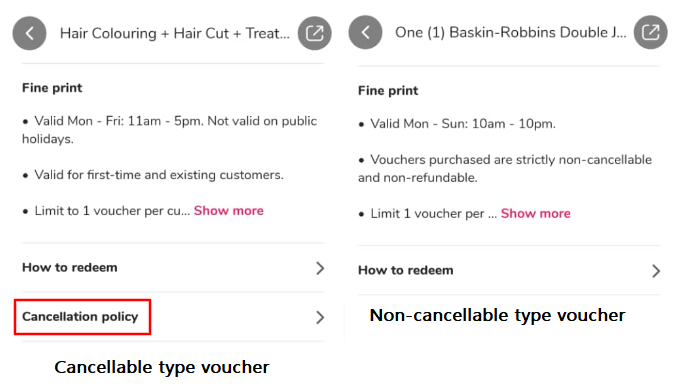 Tip 2: Checking for a "Cancel this deal" button available under a purchased voucher (located in the My Deals section)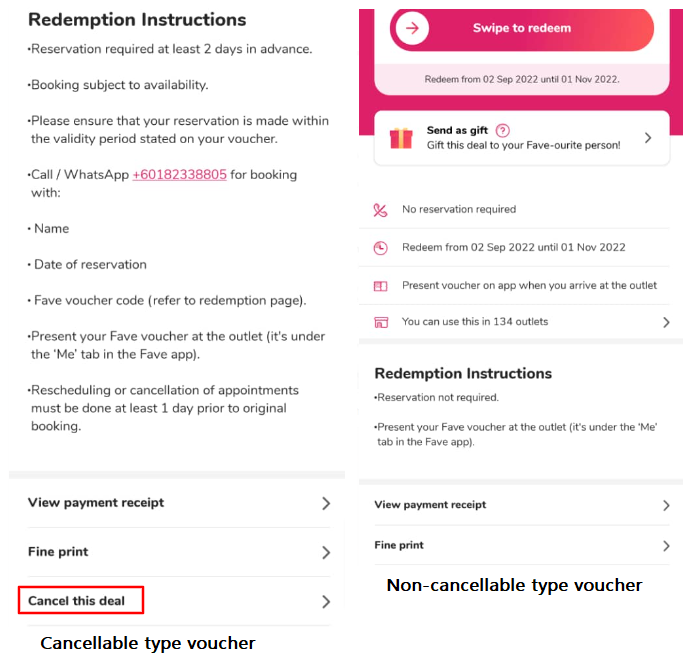 Should your voucher be a cancellable type and is still within the 3-day cancellation period, you may follow the visual guideline here to perform the cancellation of the voucher.
For any cancellable type voucher that has exceeded the 3-day cancellation period and any non-cancellable type voucher, we suggest you proceed with redemption of the voucher within the redemption period or send the voucher as a gift to someone else to redeem on your behalf. Here are the steps on how to send a voucher as a gift: Can I send a deal as a gift?