Refunds will only be given if you have canceled your voucher before the cancellation deadline (this only applies to vouchers of the cancellable type, marked by the Cancellation Policy on a deal page).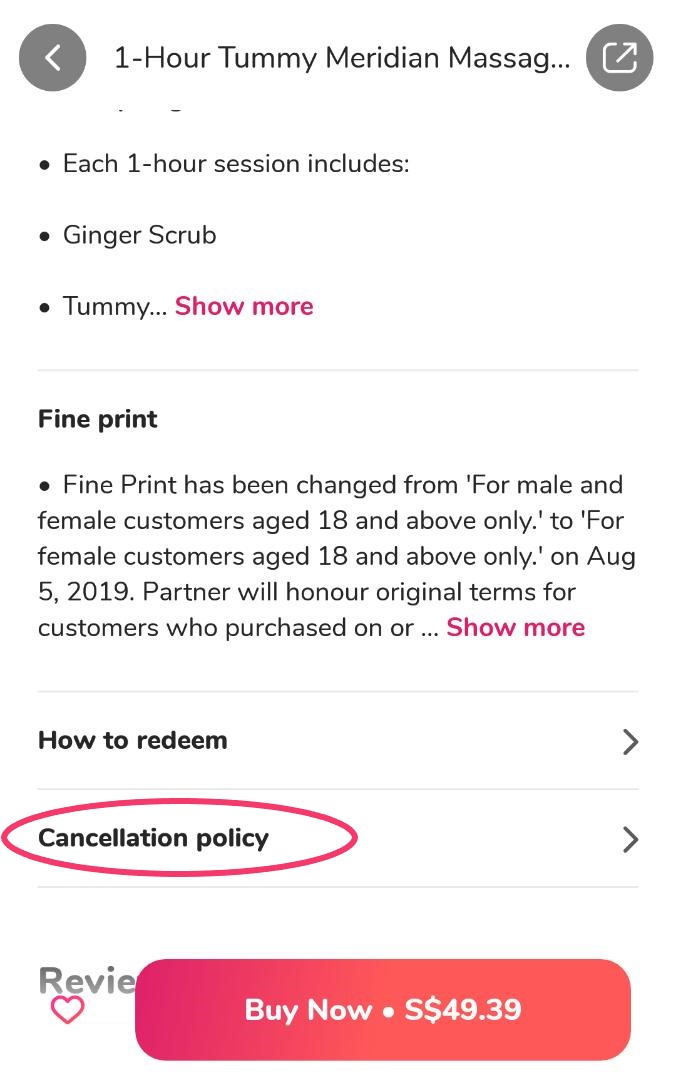 Canceled purchases made via debit /credit cards will be refunded to its original card of payment (in 7-14 working days upon cancellation initiation) whereas cancelled purchases made via E-Wallet* will be refunded back to its original E-Wallet of payment (within 24 hours from the time of cancellation).
Any purchase amount using e-Cashback will be refunded in e-Cashback with a 30-day validity period upon successful cancelation. Canceled purchases made via other payment methods will be refunded in Fave cashback. Any Fave cashback, if refunded, will be valid for 3 months from the date of issuance to offset your transactions on Fave.

* This process is effective for cancellations made on 5 Feb 2021 onwards and support for all devices with Fave app version of 2.92.0 and above. Vouchers purchased using Boost/GrabPay and cancelled before this date will be refunded in Fave Cashback only, whereby the Fave Cashback will be valid for 3 months to offset any transactions on Fave, sitewide.