To view the partner cashbacks you have earned under the Touch 'n Go Mini Program, locate the Fave icon (either on the homepage or by clicking "More") on the Touch 'n Go app.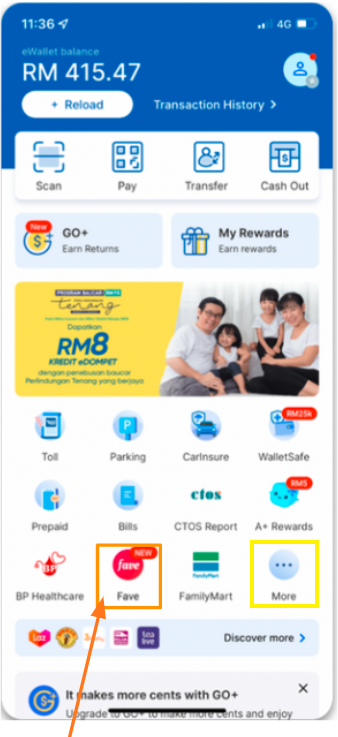 The partner cashbacks available in your account will then be displayed under "My cashback". You can also click on each partner cashback to view more details such as the cashback expiry and partner's outlet location(s).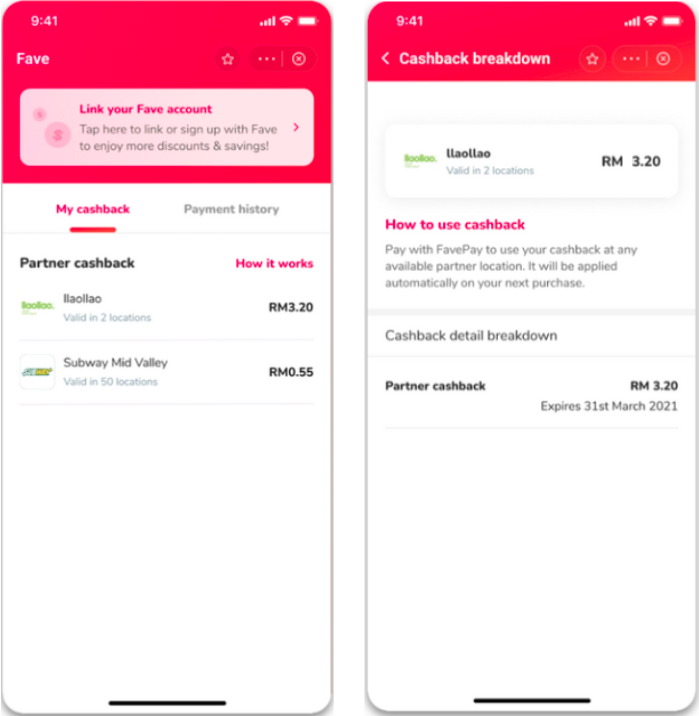 Have more questions about your partner cashback validity? More information here!
If you would like to consolidate your Touch 'n Go Mini Program partner cashbacks with your partner cashbacks on your Fave account, you may follow these steps to link your accounts too.