First, click on the Fave icon that can be found on the homepage of your Touch 'n Go app OR by clicking on "More" on the Touch 'n Go homepage.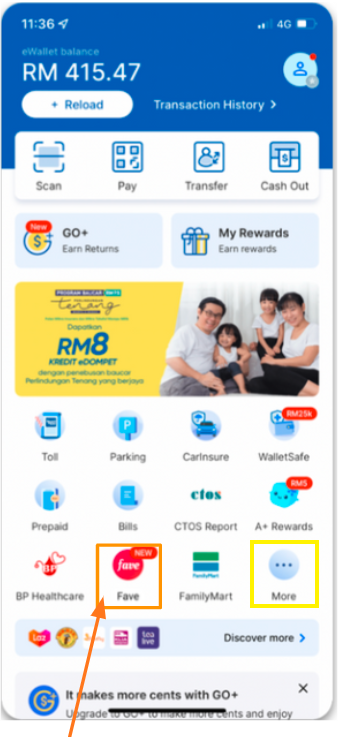 Next, tap on the "Link your Fave account" banner at the top of your screen, and key in the correct phone number*, Google account or Facebook account associated with your Fave account to proceed with the linkage.
Once your Fave account has been successfully linked, you will see the confirmation message below. Your partner cashback(s) will also be consolidated and can be spent when you make your next FavePay transaction to the respective partner via your Touch 'n Go app.
Have questions about your partner cashback validity? More information here!
*If your Fave account does not have a phone number saved yet, please contact our Customer Happiness Team via email hello@myfave.com or Talk To Us via the Fave app before proceeding to link your accounts using a phone number.