Your voucher can be redeemed at the specified redemption time. Ensure that you are at the venue and present your voucher to the staff for them the complete the redemption process.
To view the redemption details, 
Go to your Fave app and click on the 'Me' tab.
Select your voucher under "My Vouchers".
Look for the red clock icon beneath your voucher.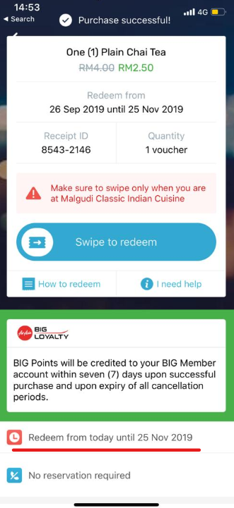 Note: If the Fine Print of your voucher mentions specific dates / timings, this applies on top of your voucher's validity period.