Where is my cashback?! Don't worry, there are two ways for you to find your cashback:
1. Homepage > My Cashback
2. ME > My Cashback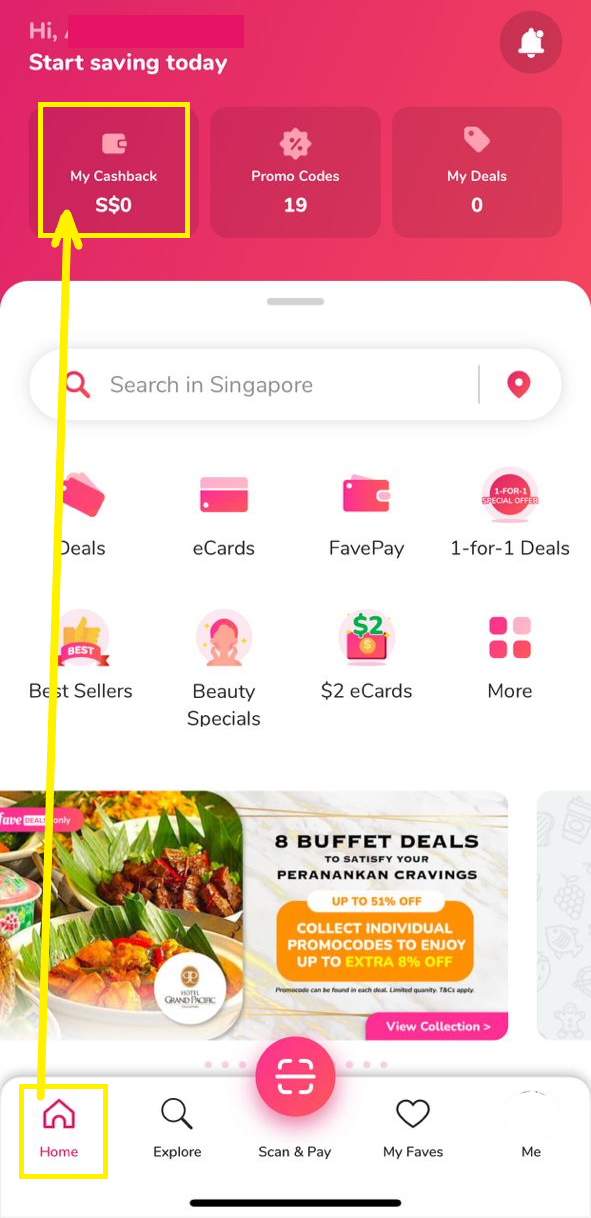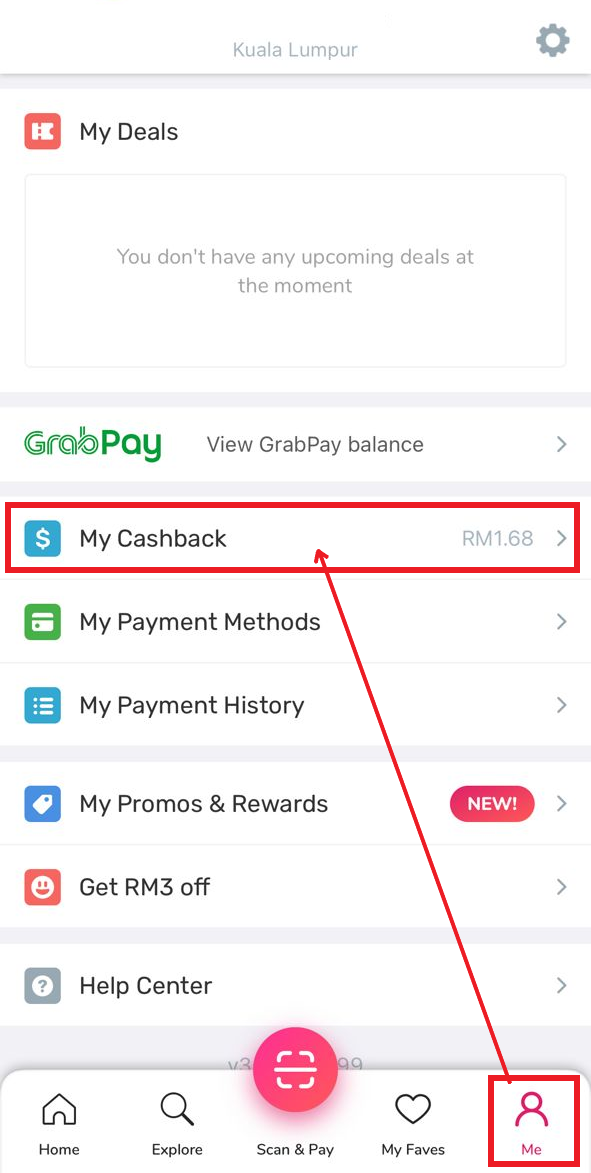 Your total cashback balance will be displayed there, where it will automatically be utilised to offset your next transaction on Fave accordingly.
CLICK HERE to find out more on how you can use each type of the cashback Fave has.
Reminder, these cashbacks has fixed validity period and cannot be used after that. So don't miss out on utilising it and make your next transaction with us while your cashback is still valid to save more!
Note: In-app reminder for expiring cashback will be prompted 14 days prior to expiry.