The voucher's Fine Print can be found just beneath the What You Get section.

Under Fave app version: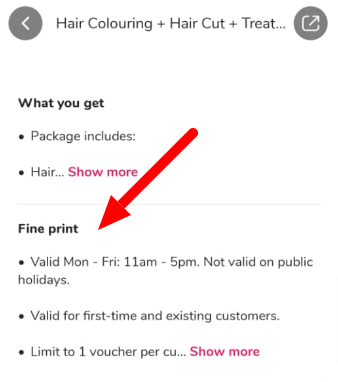 Under Fave website version: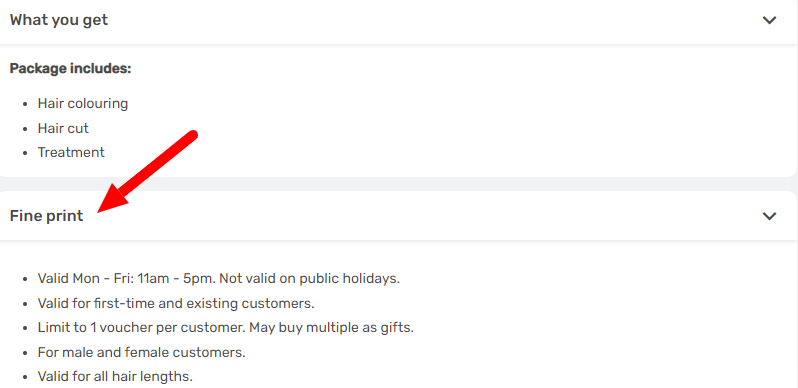 The Fine Print lists out the terms and conditions of the offer. This includes:
Validity hours.

Voucher limitations: Limitations can include the number of people who can redeem, whether the customer is a new customer or existing customer.
Surcharges: These are additional charges that must be paid directly to the partner if certain conditions are met.
Add-ons: These are charges customers can choose to pay for additional services.
Redemption Instructions of the voucher.