Just like everything else in life, your eCard cashback too has an expiry date, of up to 180 days (6 months).
If your eCard was received into your Fave account as a gift from a friend/ family who is a fellow Fave user, it will be valid for up to 180 days from the date of the eCard purchase.
Once your eCard Cashback has been credited into your Fave account (whether upon purchase or upon claiming of the eCard gift that you received), its validity can be found on your Me tab > My Cashback > Partner Cashback > click on the specific Partner name that your eCard Cashback is with. The eCard expiry will be stated in the underlined section as in the screenshot example below: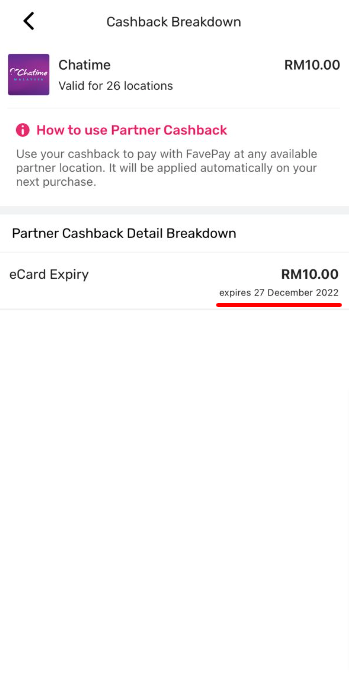 Do note that each eCard may have different validity period mentioned in the Fine Print of the eCard page and there is no extension or refund of cashback after expiry.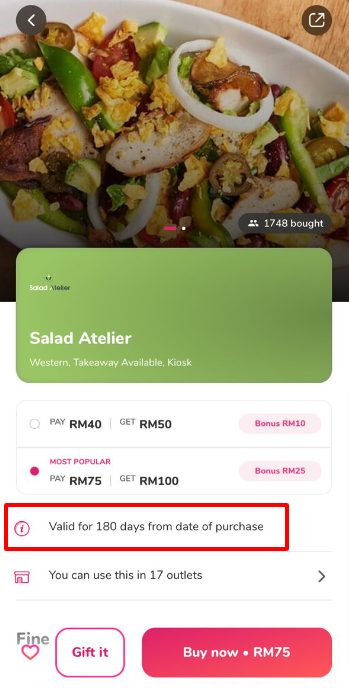 Therefore, we would suggest that you fully utilize the eCard Cashback within the validity period.