You can check on your upcoming scheduled installments on your Fave app's Me tab (bottom right), and in the FavePay later page. Each payment item is also clickable to view more information on each installment and when they are due.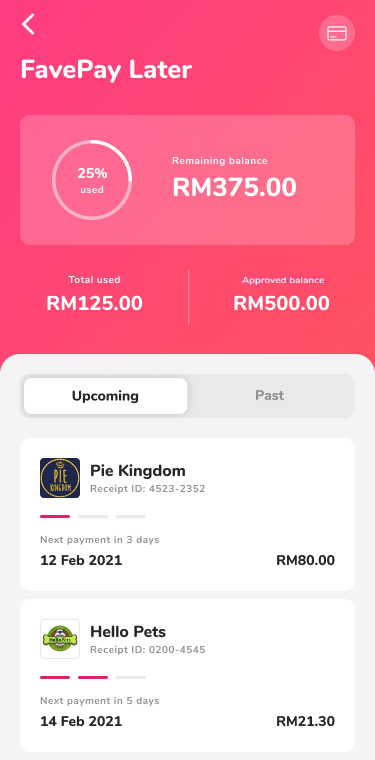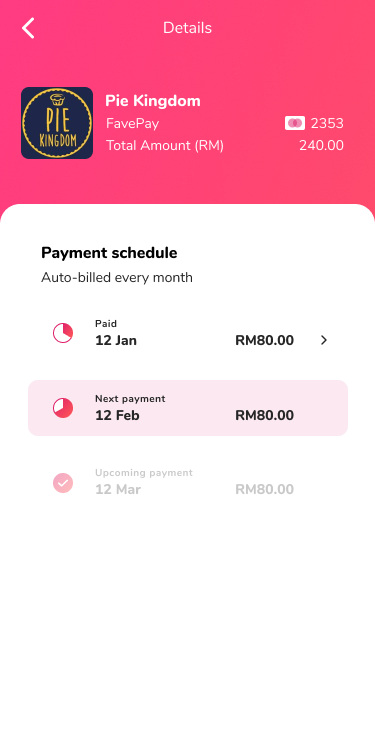 Please note that installment payments are charged automatically on the due date, so do ensure that your payment card details have been updated correctly under the My FavePay Later page before your payment's due date.
Need help on how to update your card? click to refer to this article here.