Uniquely, Touch 'n Go linking can only be done during your first FavePay payment or FaveDeal/eCard purchase using Touch 'n Go as the payment method. Please make sure the Touch 'n Go app is installed on your device and you have sufficient funds to continue linking and make payment using Touch 'n Go.
To link your Touch 'n Go e-wallet to your Fave account, simply follow these steps below:
Step 1: Scan FavePay QR code to make FavePay payment
Step 2: Enter the amount as issued by partner
Step 3: In the payment confirmation page, click "Change" under Payment Method section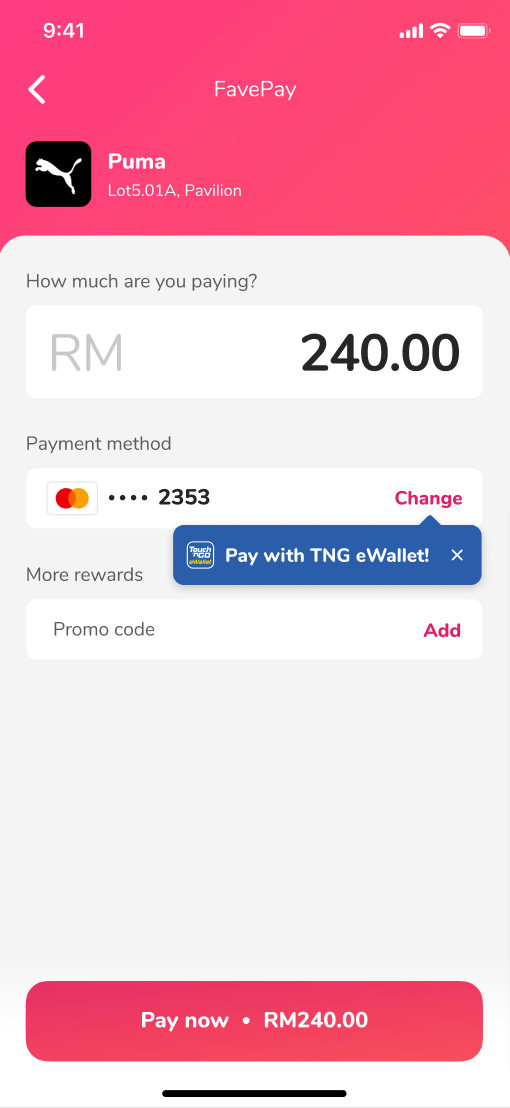 Step 4: You will be redirected to My Payment Methods page, which you can then opt for Touch 'n Go, and click "Confirm"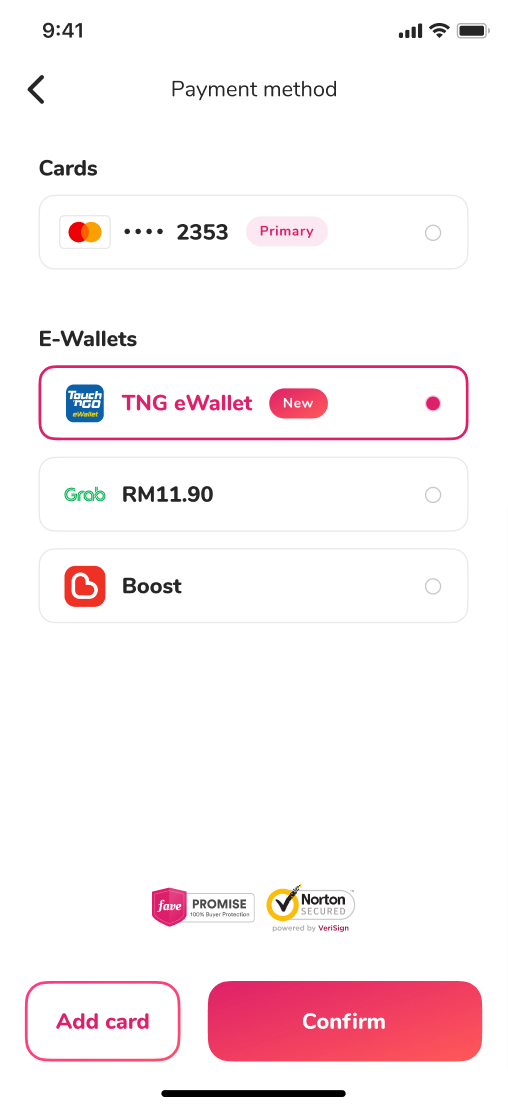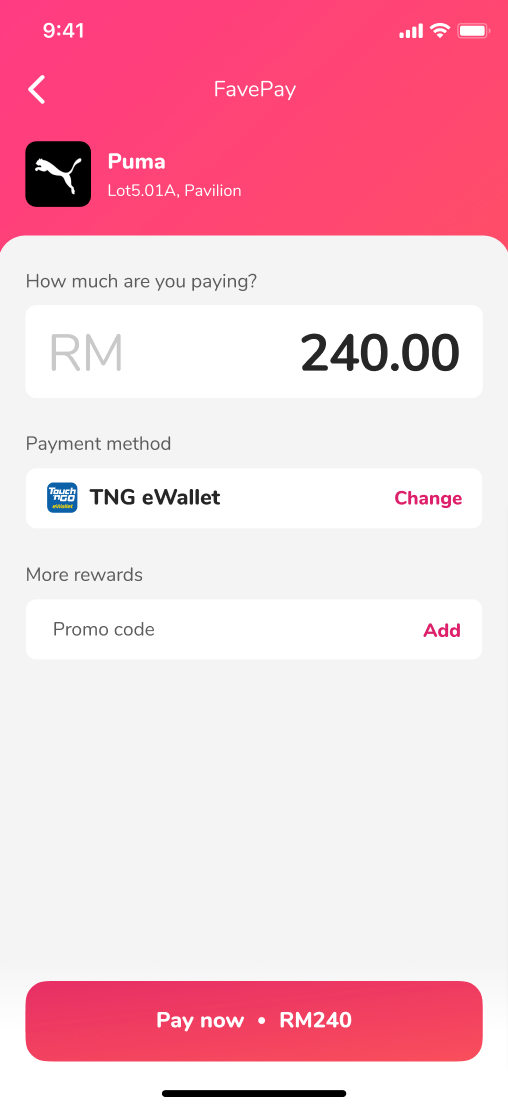 Step 5: When you click "Pay Now", you will be redirected to your Touch 'n Go app to complete the linking process from your e-wallet app to your Fave account.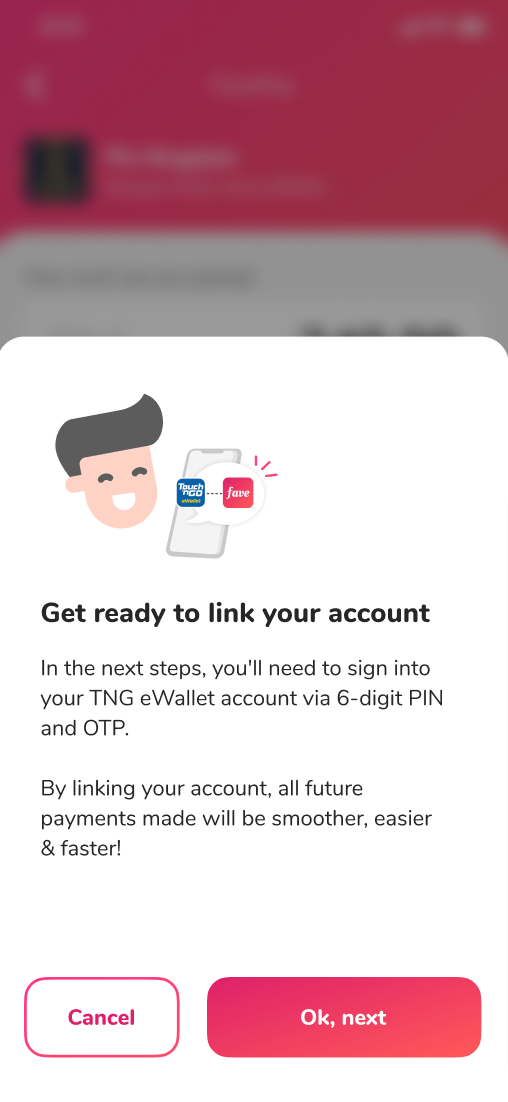 .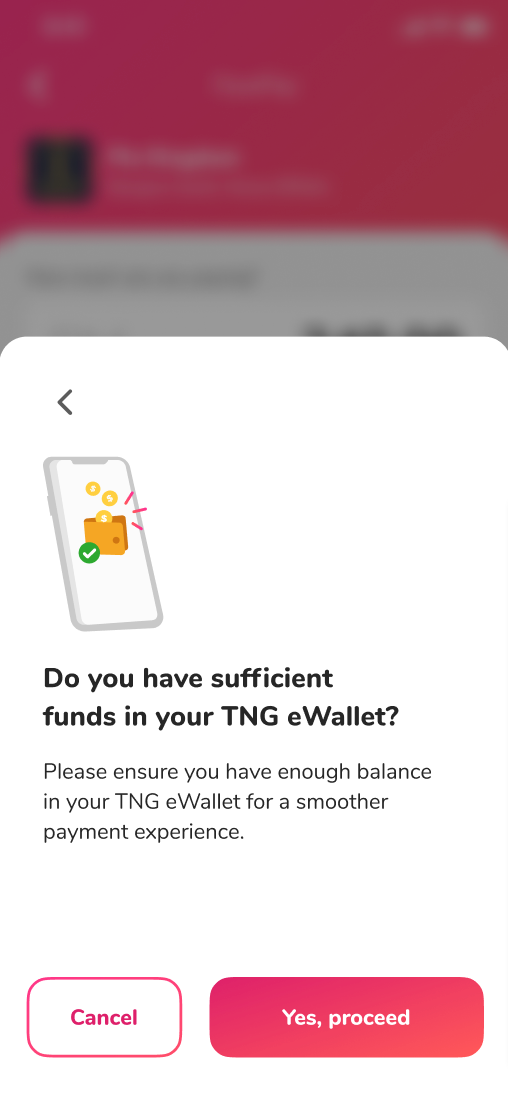 Step 6: Follow the steps by entering your phone number and the 6-digit PIN set between you (user) and Touch 'n Go (provider) then click "Log In"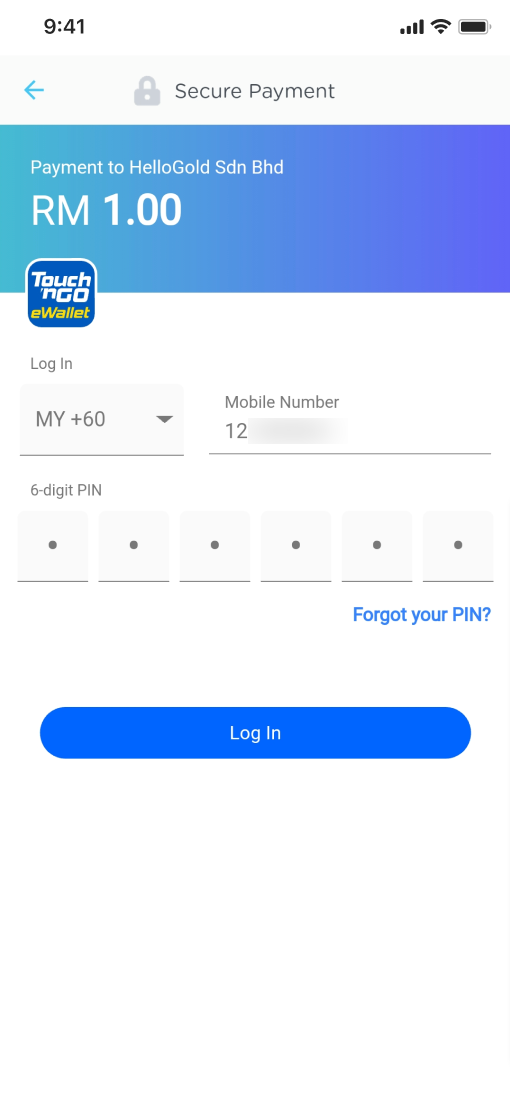 Step 7: Once you are logged in successfully, click the "Pay" button to proceed with payment, then enter the 6-digit OTP to validate the first transaction. Afterwards, enter your Touch 'n Go 6-digit PIN to complete the payment.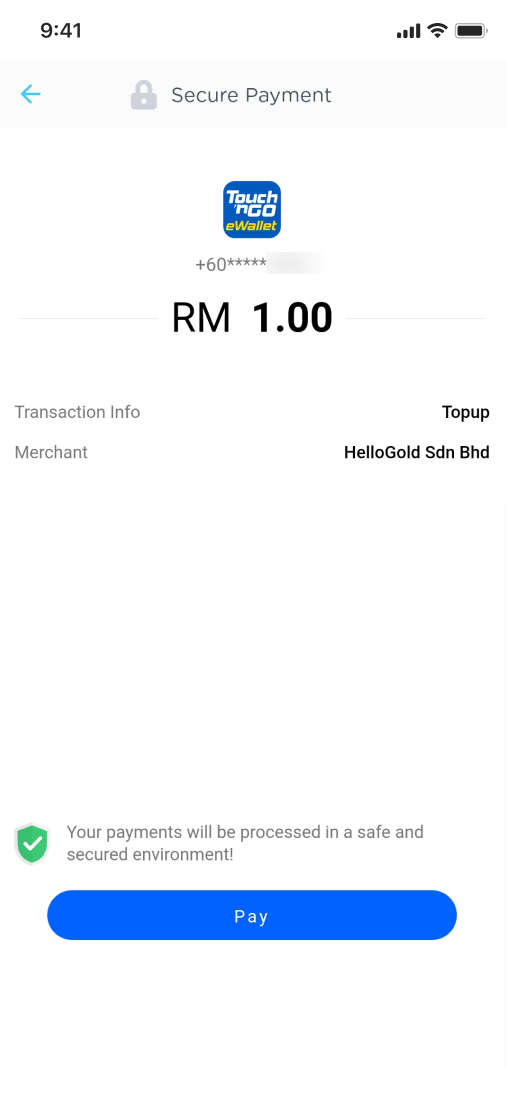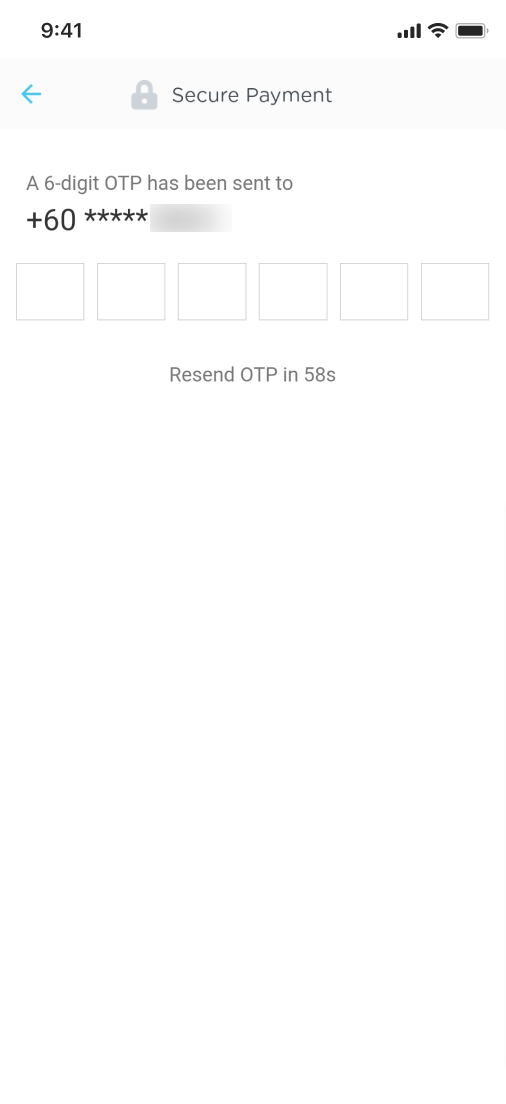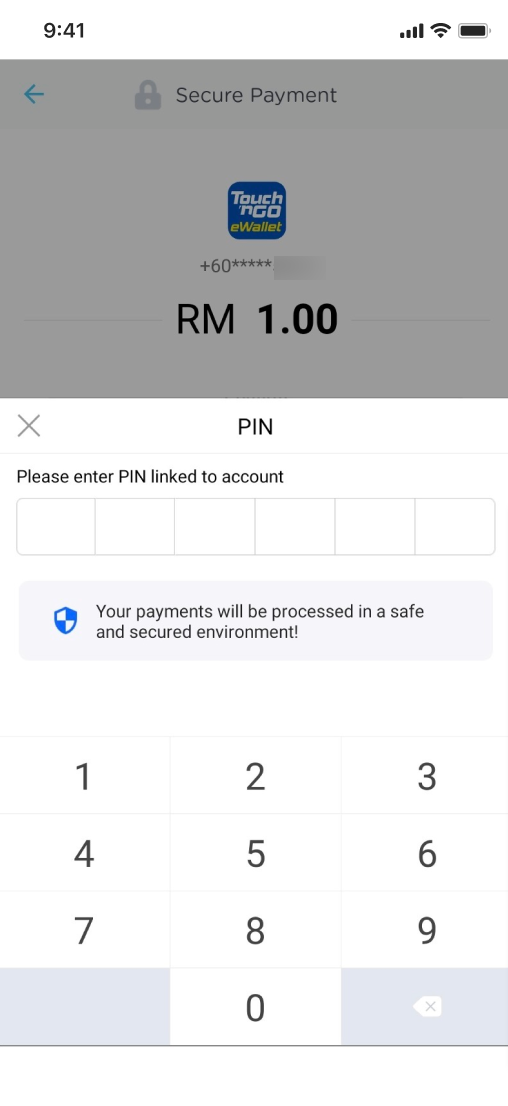 Step 8: Upon payment completion, click on the "Back to Merchant" button to return to your Fave app and it will direct you to the successful payment page with a tick (✓) shown on top.
.