UNI$ can be used to offset your FavePay payment, when your UNI$ (from UOB TMRW app) is already linked to your Fave account.
For your information, 1 UNI$ = $0.01 on FavePay. To offset your FavePay payments using your UNI$, simply follow the steps below:
Step 1: Make sure your Fave app is already linked to your UOB TMRW app. If linked, your UOB TMRW section in Fave app > ME tab will show the UNI$ you have.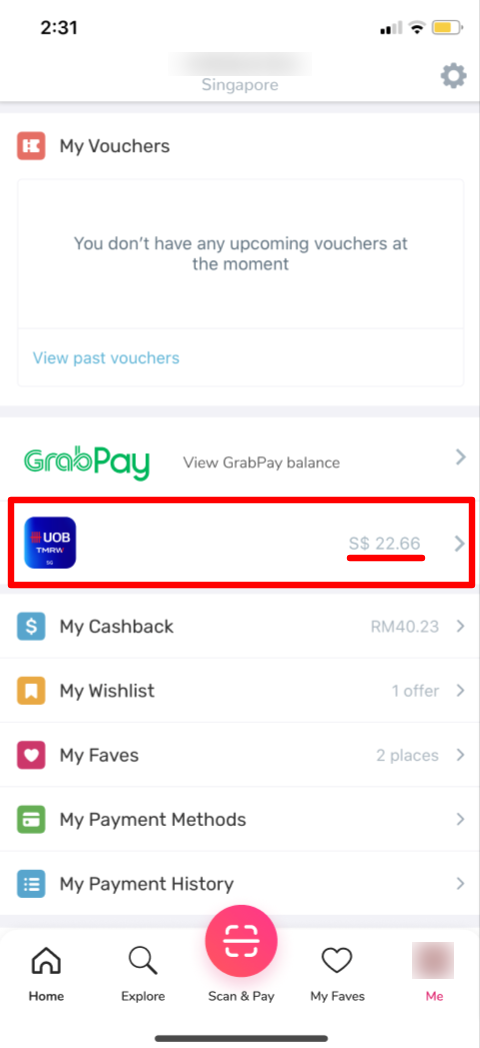 Step 2: Scan FavePay QR code at a FavePay Partner's outlet, and proceed to enter your bill amount as quoted to you by the outlet's staff. Then, click "Continue to Payment" to go to your payment confirmation page.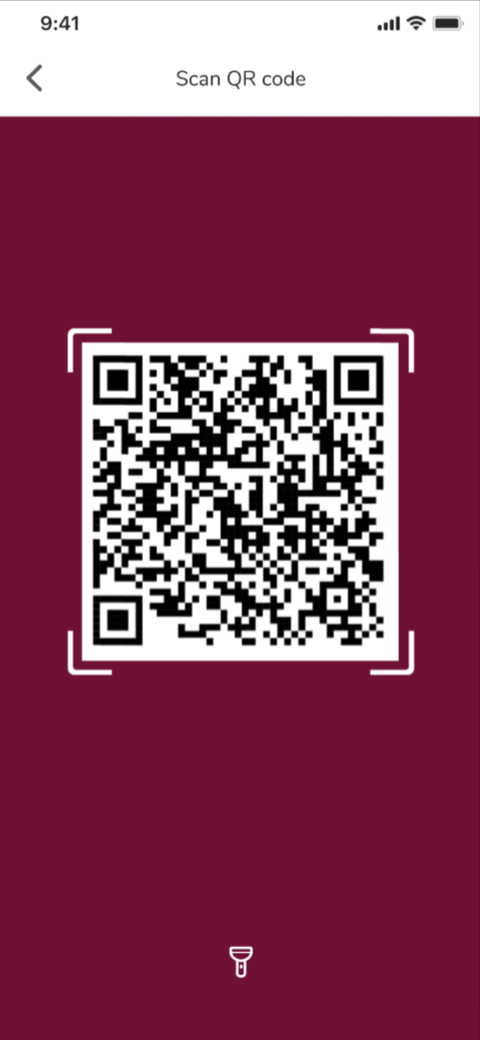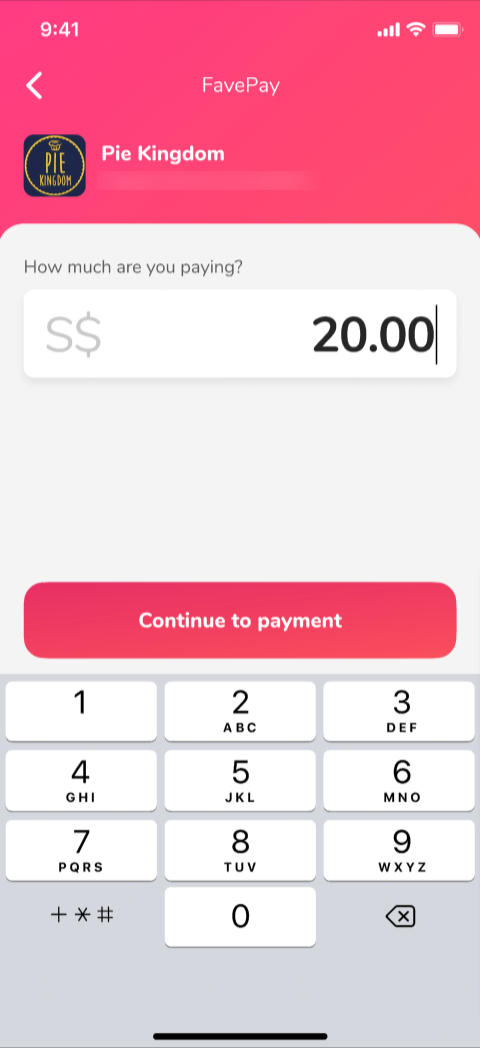 Step 3: Tap on the "Redeem" button > Confirm redemption where the UNI$ will then be used to deduct your total payable amount, after all relevant cashbacks are used.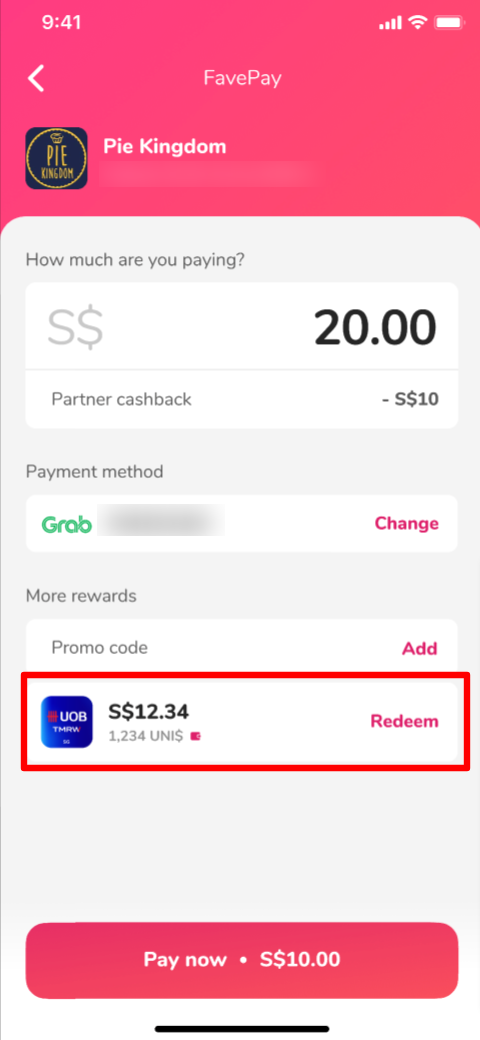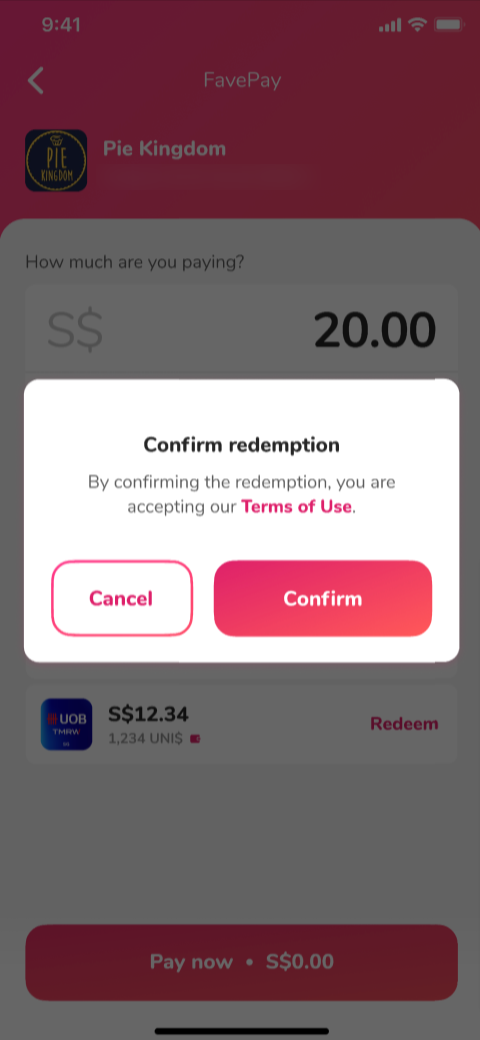 Step 4: Once confirmed, the payment confirmation page will display the available UNI$ that will be deducted. You can then tap "Pay Now" to complete the transaction.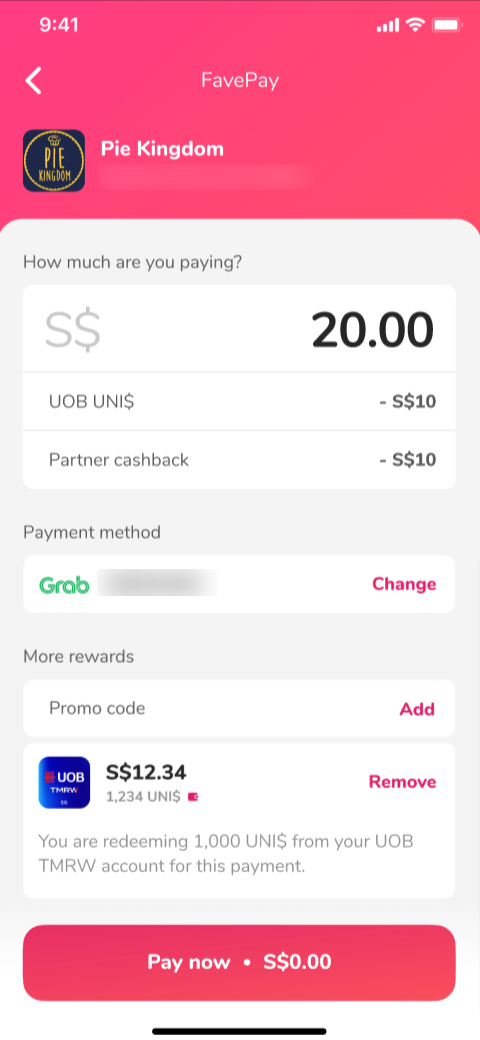 Step 5: Once payment is made successfully, you will be prompted with a successful payment page with a tick (✓) shown on the top of the page. The amount of UNI$ redeemed can also be found in the Payment Summary section.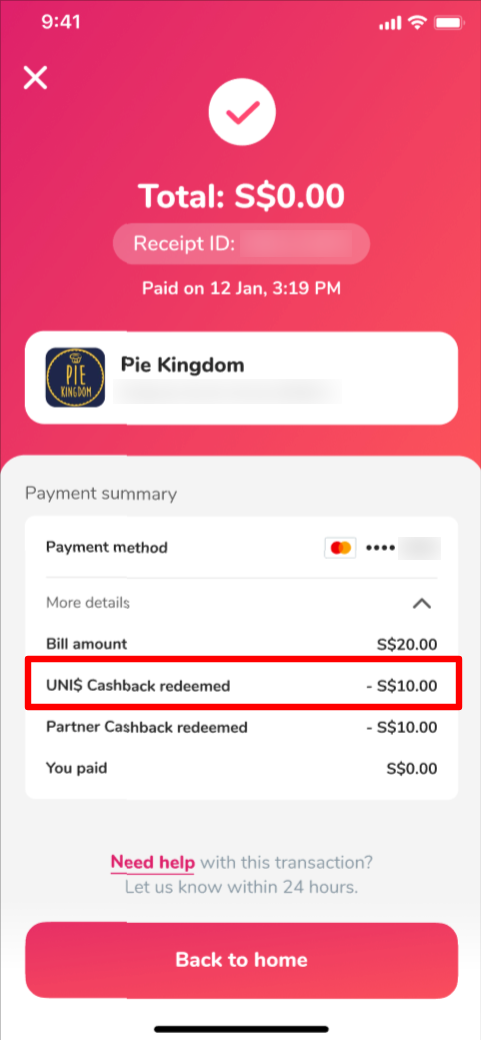 Note: There is no spending limit for UNI$ on Fave. The payment will offset as much UNI$ as you have for your payment, before charging the remaining amount to your selected payment method on Fave.