Fave has two types of redemption method:  
1. Swipe to redeem: When you are ready to redeem your voucher at the right merchant location, simply open the Fave app, select your voucher under the "ME" tab, show it to the outlet staff and swipe to redeem. Upon swiping, the staff may request to write down the redemption code. If this particular partner has multiple outlets, you will have to choose the outlet that you are located at to redeem the voucher.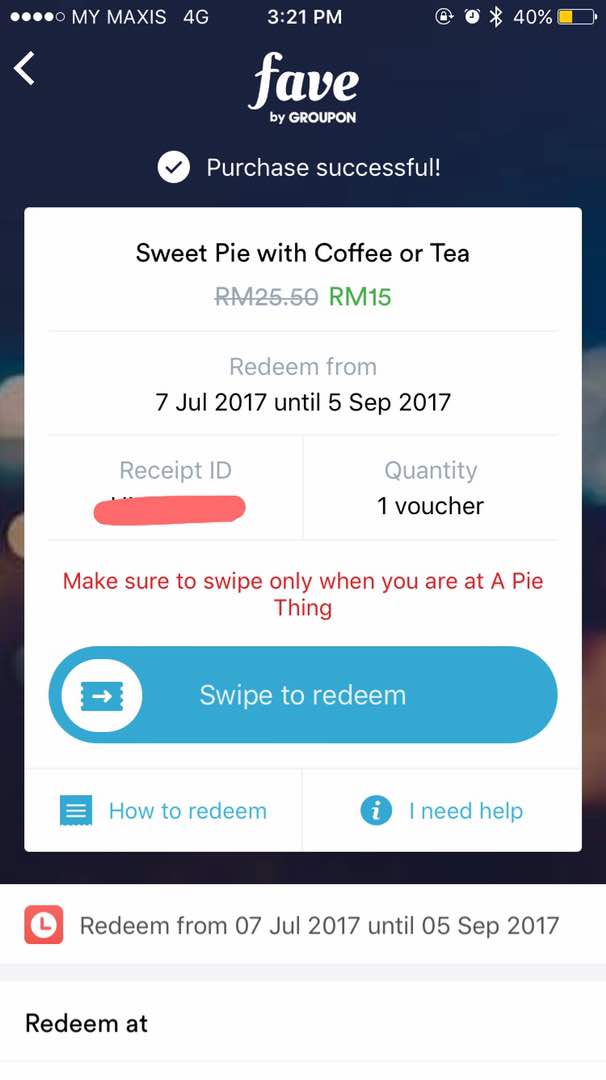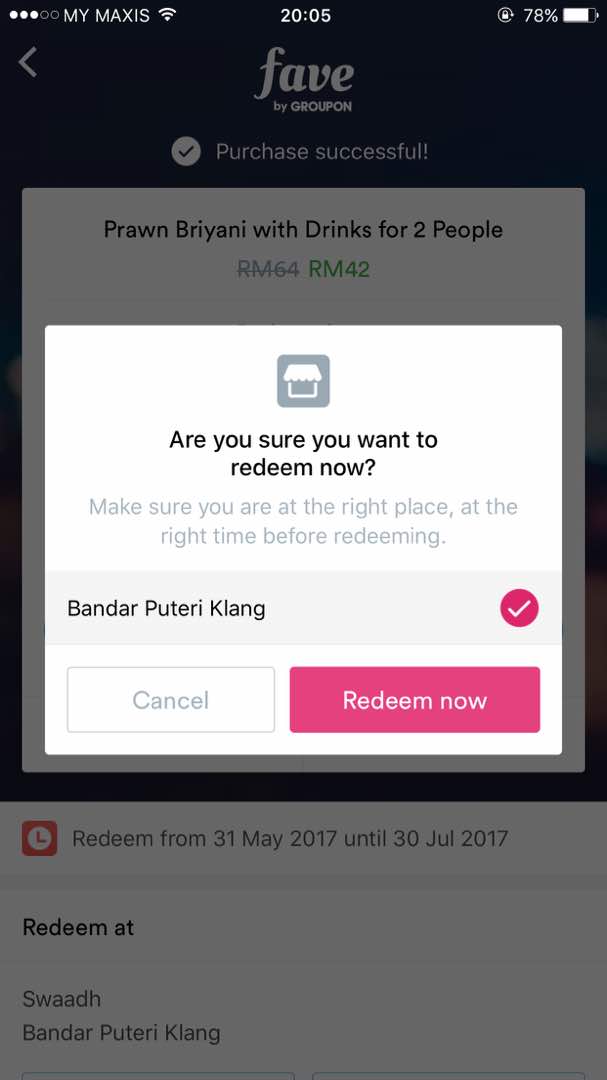 2. Voucher Code: Some Fave deals will generate a voucher code instead of a "Swipe to redeem" voucher. This unique code will be readily displayed upon completing your purchase. To redeem your deal, simply give this code to the merchant upon reservation. Do read through the Fine Print to see how to redeem and what necessary details to provide to the partner.