You can use your eCard at the participating FavePay outlets of the partner that you have purchased the eCard from. Your eCard Cashback will be automatically deducted to offset your FavePay transaction to the relevant partner's while it is available in your account.
If your total bill amount is less than your eCard value, the balance can be used on your next visit, as long as the eCard Cashback is used within validity. If your total bill amount exceeds your eCard value, your primary payment method will be charged for the remaining payable amount.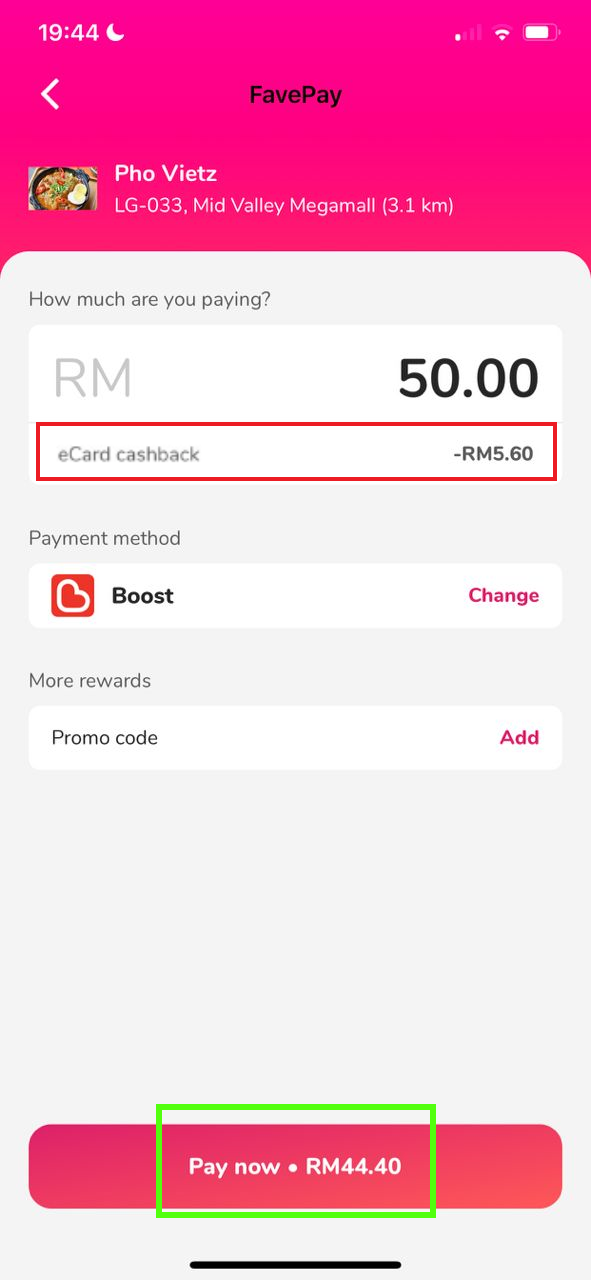 Refer here for a step-by-step guide on making FavePay transactions.
Note: the eCard Cashback can be used on multiple transactions and not limited to lump-sum single usage.