From UOB TMRW's app homepage, go to the Lifestyle page and select your category of interest (e.g. Dining). Select the sub-category to browse the available list of deals.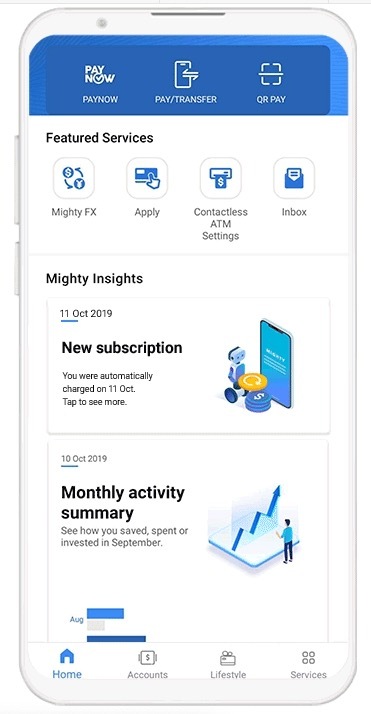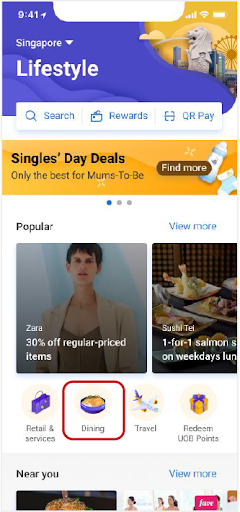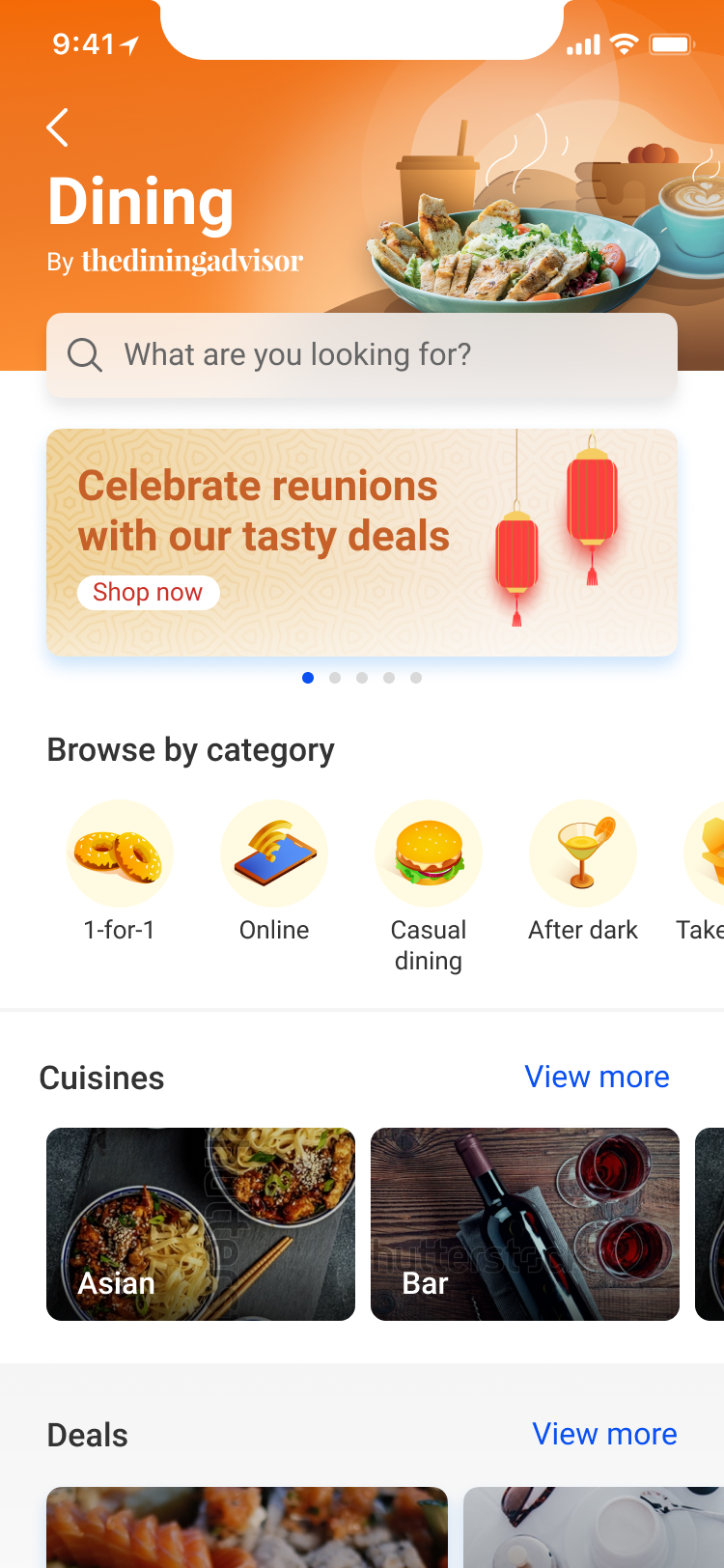 Fave Deals are indicated by the "Fave" sticker on the Deal's image (see example below).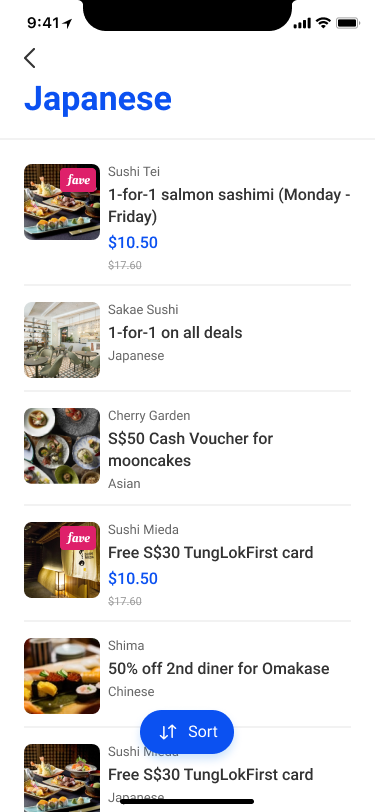 Click on the specific Deal to read more on its terms and redemption information.
Do note that all Fave Deals purchased from the UOB TMRW app are also subject to UOB TMRW's terms and conditions.