From the homepage of your UOB TMRW app, click on the "QR Pay" option at the top of the screen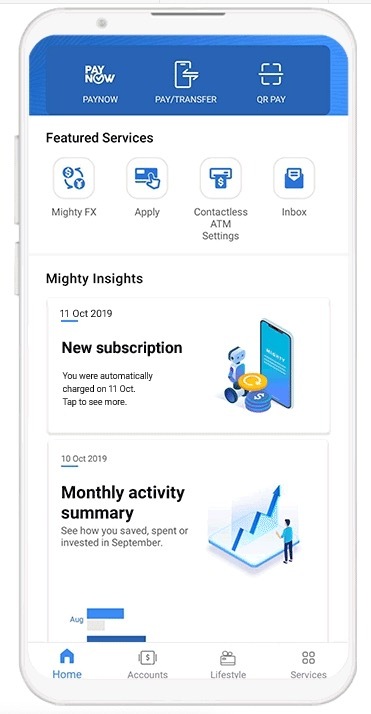 Next, scan the QR code at a FavePay Partner's outlet, and proceed to enter your bill amount as quoted to you by the outlet's staff and select your preferred payment mode.
Then, click on "Next" to check on all your payment details.
Once you have verified that all payment details are correct, slide on the slider to confirm your payment.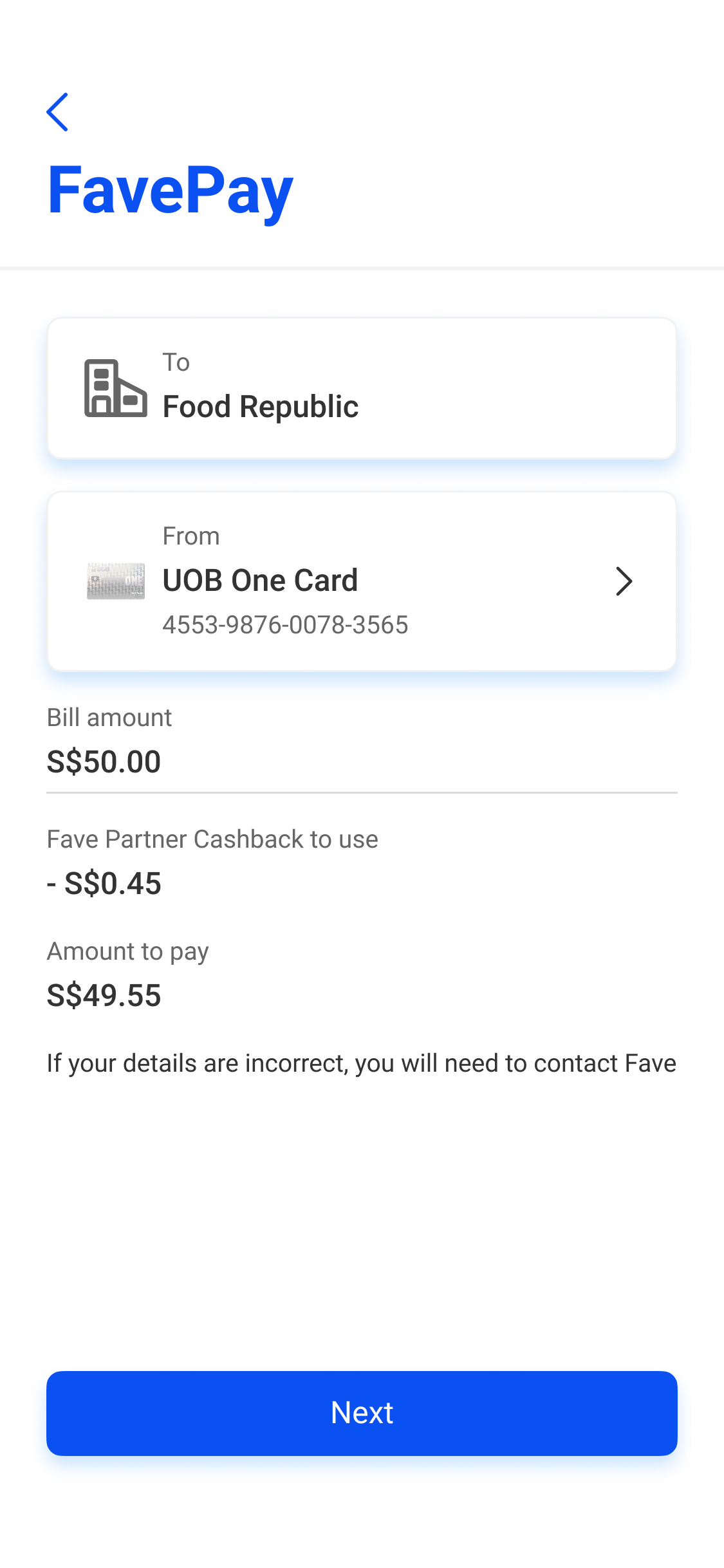 Your payment will then be processed and the payment receipt be displayed on your screen, with the "Successful" banner at the top.