For Fave merchants that are onboarded with us, you can contact our Fave Partner Management team at the following correspondence. Our Partner Management Team is available from:
Malaysia: Mon-Fri, 11am-8pm (including Public Holiday)
Singapore: Mon-Sun, 11am-8pm (including Public Holiday)
1. Email

2. Livechat via Favebiz
You can also chat with us via Favebiz by following the guide below.

Login to Favebiz > Support > Contact Us > Chat with us
From Favebiz Web: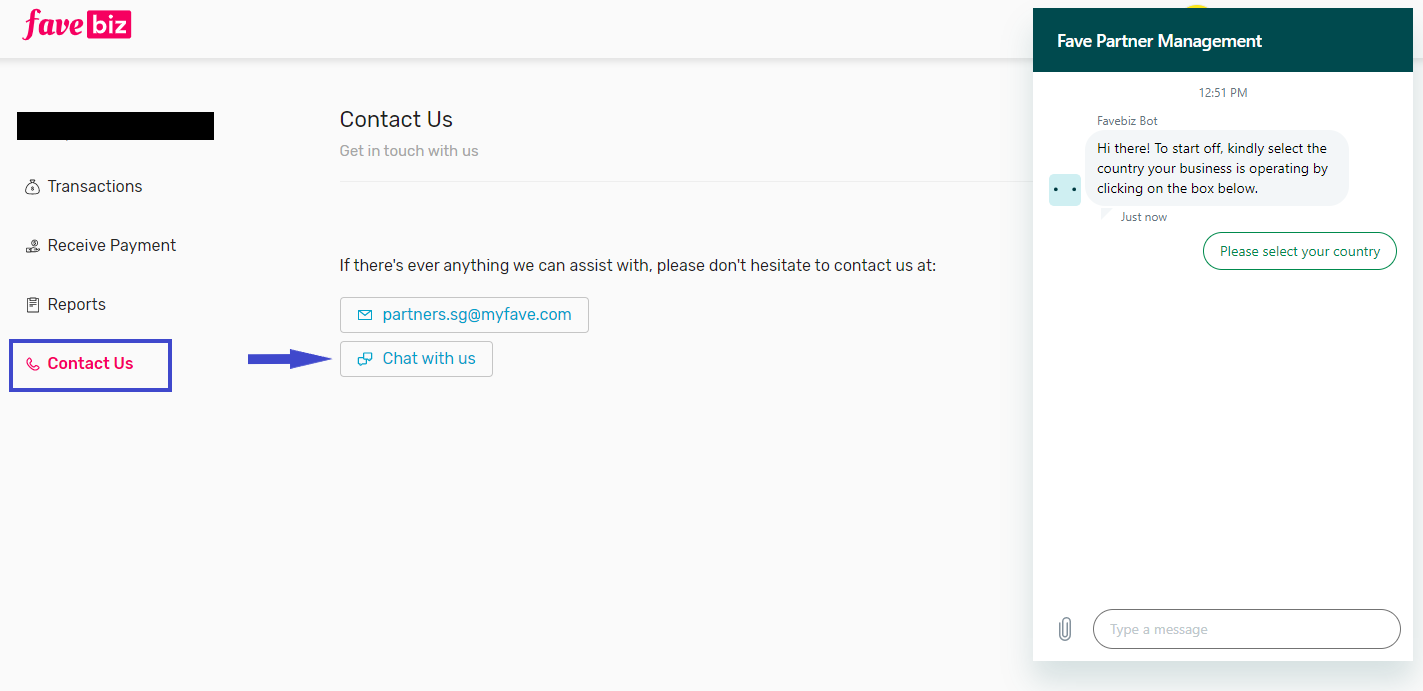 From Favebiz App:

3. WhatsApp
You (merchant) can also chat with the Partner Management team via WhatsApp number below, if there is an urgent issue such as unable to proceed with a refund when the customer is at the outlet.
Malaysia: +60182029192
Singapore: +6588935801