Only 1 promo code can be applied to 1 transaction. The last keyed in code applicable to the transaction will be used. There are two ways to add a promo code when you purchase Fave deals.
Method 1: Click on the ME tab > Tap on My Promos & Rewards > Head to the 'Not collected' tab and tap on the ticket to view details breakdown > click "Collect". Once collected, you can find the promo code in your 'Collected' tab.
The suitable promo code will be automatically applied to your next purchase.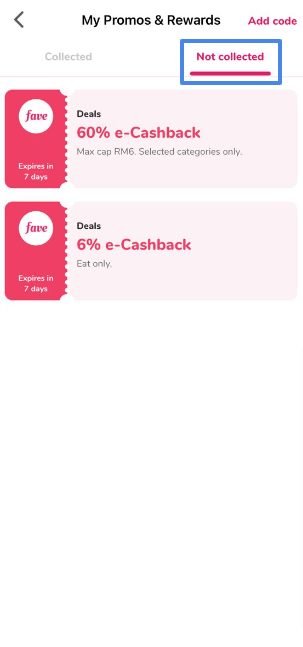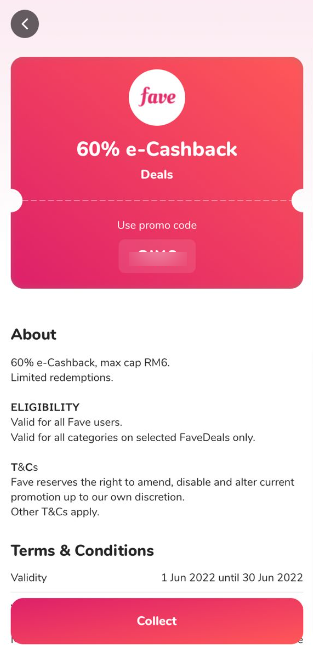 Alternatively, you can also add the promo code manually by clicking on 'Add code' on top right of the My Promos & Rewards page.
Method 2: At the payment confirmation page, click on 'Add' under Promo code section > Enter the suitable promo code and click SAVE> The promo code will be applied and you may complete the payment process.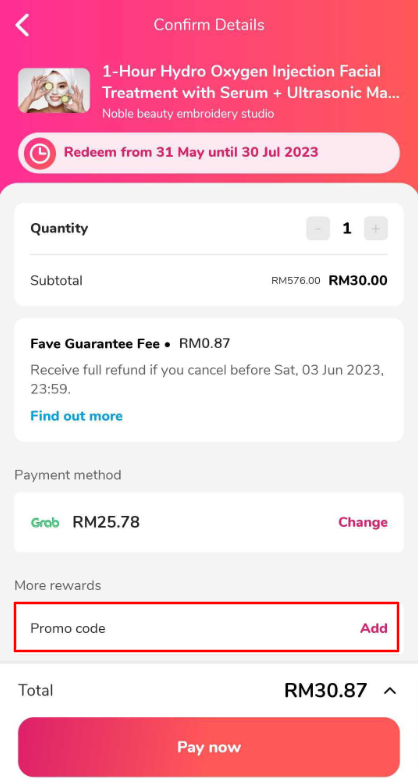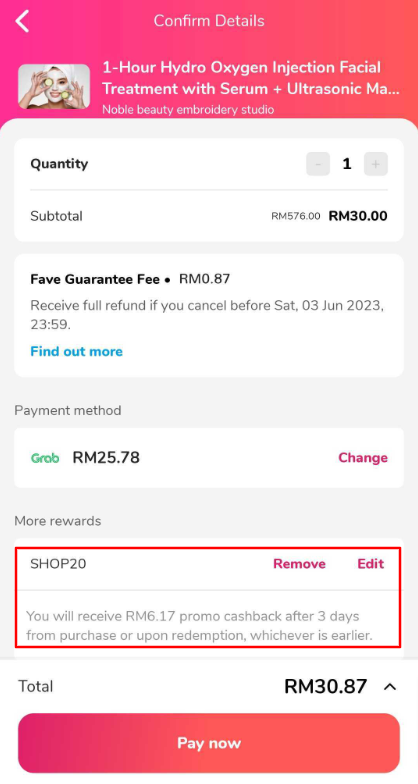 You are also able to change or remove the current promo code to another one of your choice. Just simply click on "Edit" > Remove in the Promo Code section and reapply the alternative code.