There are two ways to apply a promo code. 
1. Go to Me > Promotions > Key in promo code. Once you have successfully added the promo code, it will automatically be applied when you purchase a Fave deal.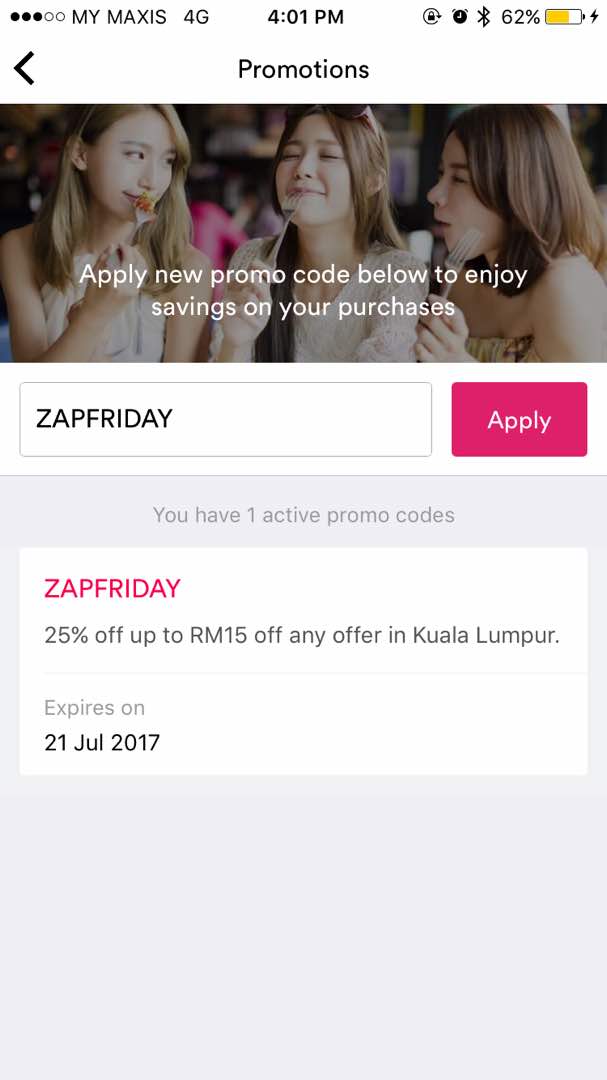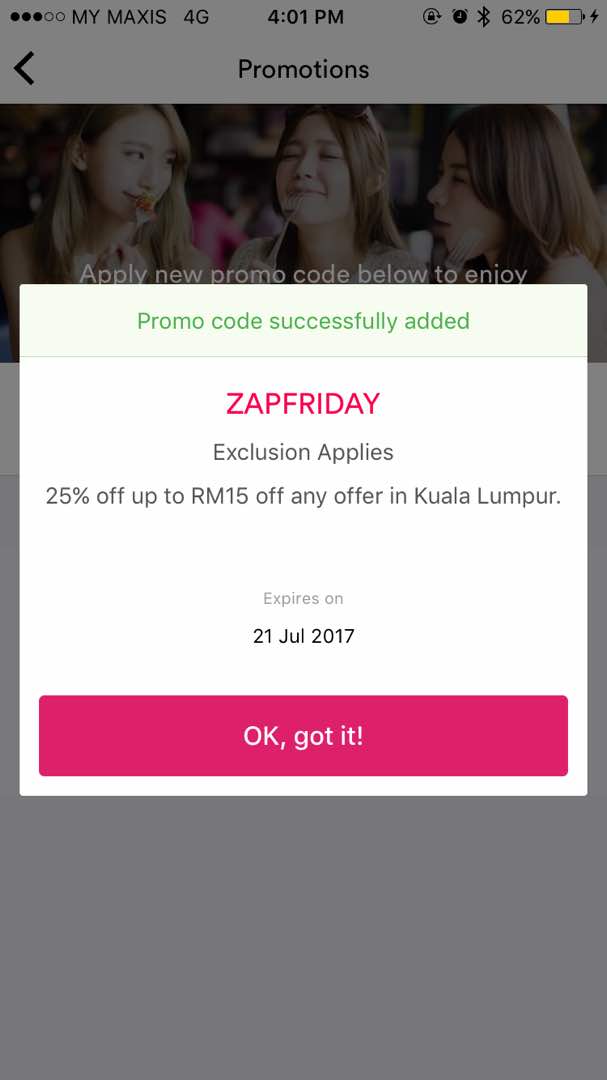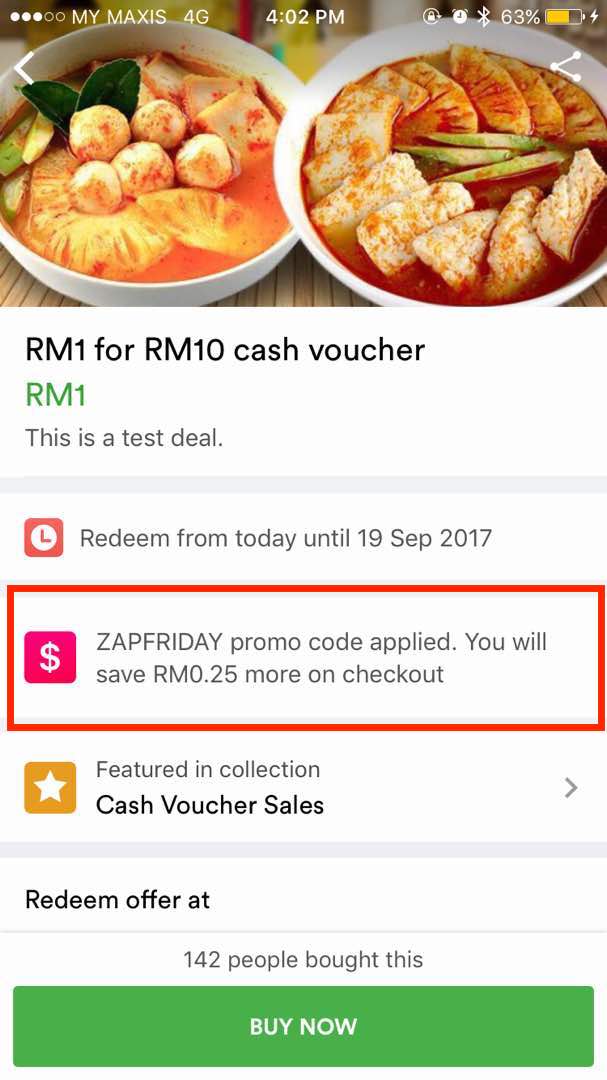 You are also able to change or remove the current promo code to another one of your choice. Just simply click on Change or Remove in the Promo Code section.