If you wish to close your Fave account, you may initiate the process completely from your end with Fave app version 3.37.0. Simply follow the steps below:
Step 1: Open your profile page (gear icon on the top right in your 'ME' tab), and click on 'Delete my account' button at the bottom of the page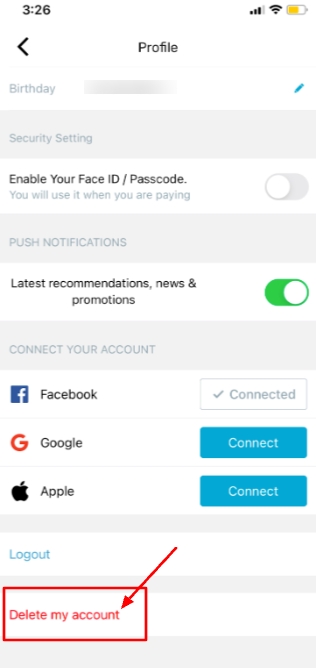 Step 2: The acknowledgement page will be prompted, please read through and tick on the checkbox to continue with the procedure. Then, click "Submit"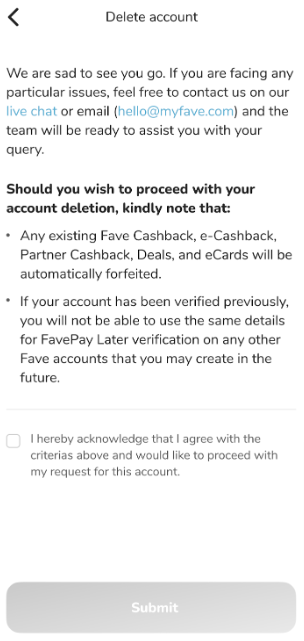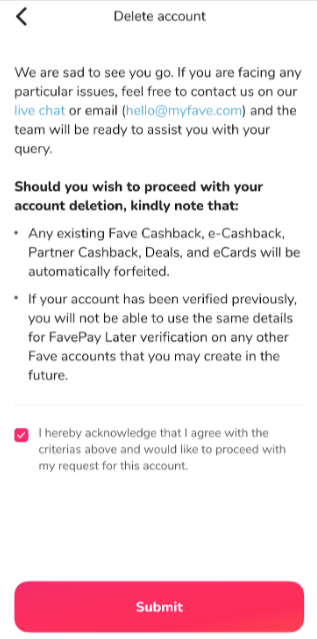 Step 3: You will be required to confirm once again if you would like to proceed with account deletion. If you agree, click "Yes, delete"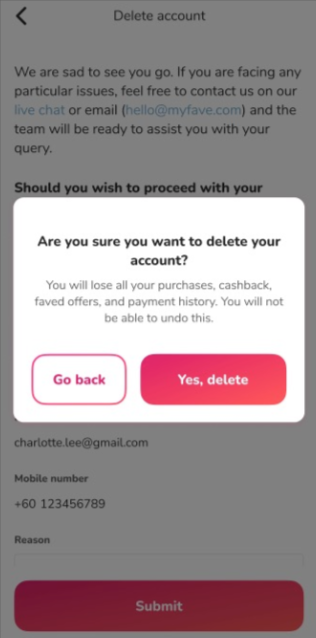 Step 4: Once clicked, the request will be submitted for us to process with the account deletion. This process may take up to 5 working days (excluding weekends and public holidays). Click on "Okay, got it" to complete the process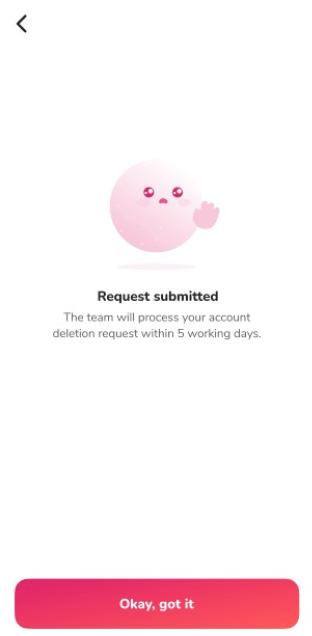 Step 5: Your account will be auto logged-out. If you click "login" and enter the same credential as per your deleted account, it will automatically create a new account and no transaction history can be retrieved.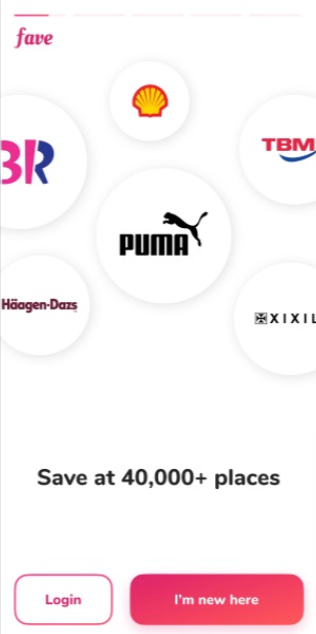 It makes us sad to see you leave, but we will always welcome you back in open arms! If you wish to continue using Fave in the future, you may do so by registering for a brand new account from your end.
Should you have any questions about the account deletion procedure, please feel free to Talk To Us via your Fave app or by email (hello@myfave.com) for further clarification.
Notes:
Any existing and unredeemed vouchers and Cashbacks will be forfeited
All your payment details and payment history will be deleted