Good question! You would need the receipt-ID to share with the partner when you want to make reservation (if required) to utilise your voucher. Other than that, for any inquiries you have about any transactions made, our Customer Happiness team would inquire on the receipt-ID too!
There are two ways for you to retrieve your receipt-ID:
1. Your purchase confirmation email sent to the email linked to your Fave account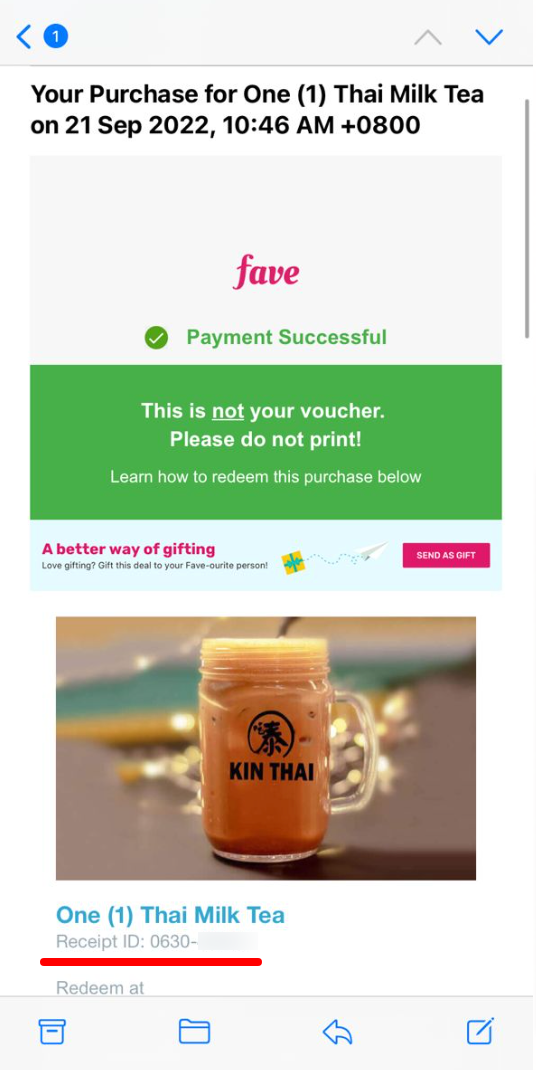 2. Fave app > ME tab > click on My Payment History > the respective transaction you are referring to (click to find more details of the payment)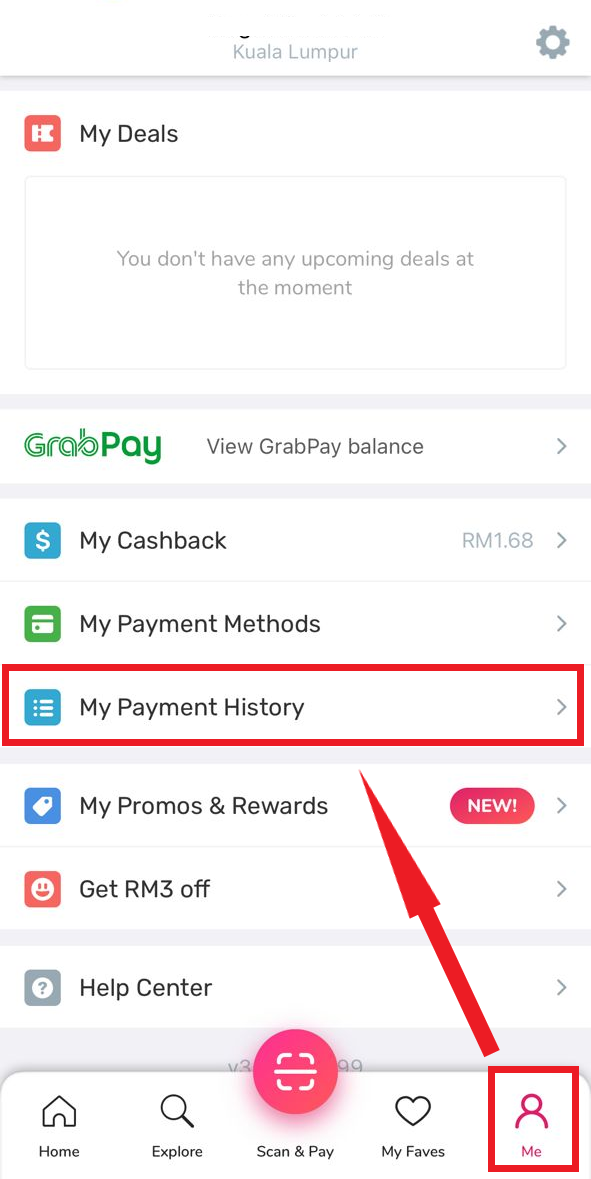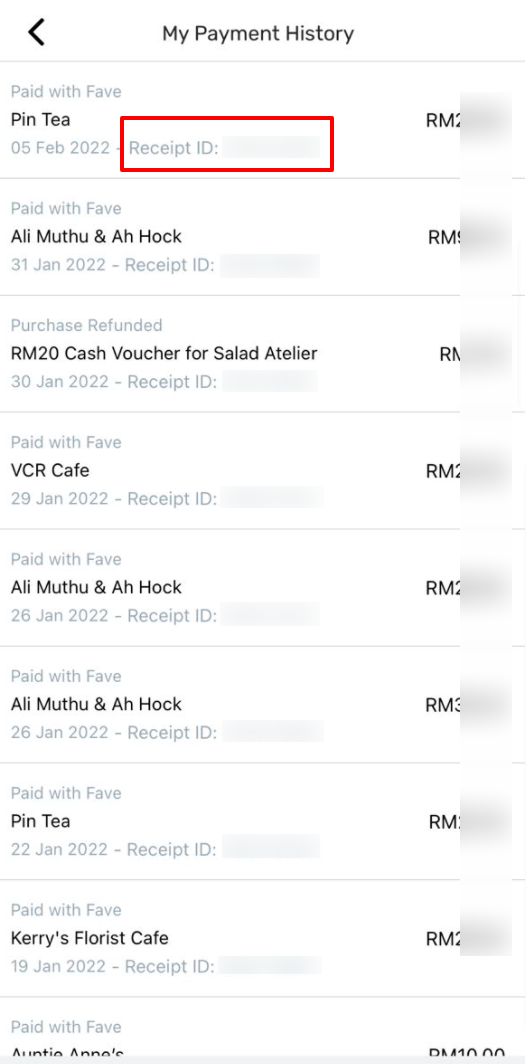 Additionally for vouchers, while it is not redeemed, you can also find the receipt-ID in the voucher page itself.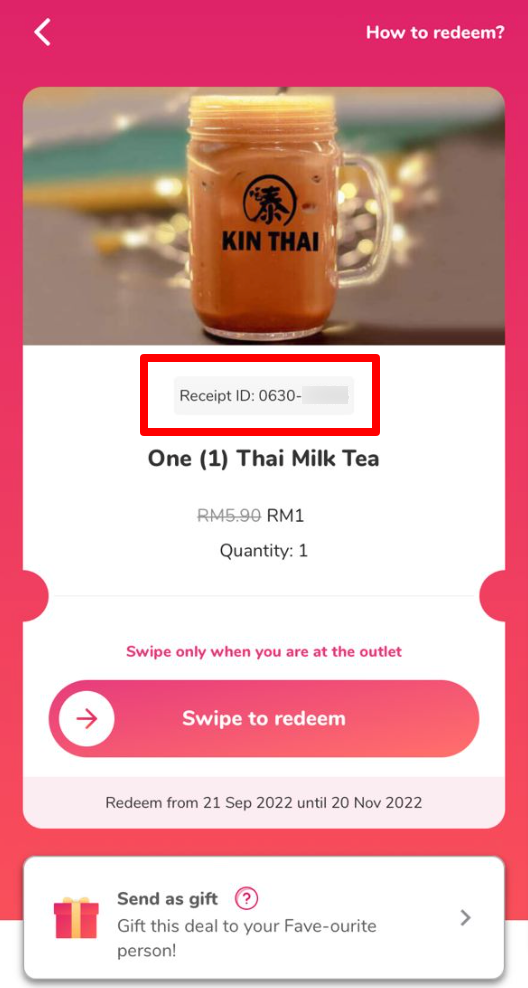 Reminder: please do not swipe the voucher (to redeem) until you are at the outlet / advised to swipe for redemption.