Yes, you can*. Referring friends to Fave will land you and your friend a discount! All you have to do is share your personal referral code with friends and get rewarded whenever a friend uses your code on their first purchase. You will only receive the referral cashback once your friend's voucher is redeemed!
Kindly take note: A referral code is used the same way as a normal promo code. To learn more about how to use a referral code, please refer: How do I use a promo code to offset my purchases?
To share your referral code to your friends:
Click on the 'Me' tab > Get S$1 off > You will see your unique referral code. You can even share that referral code directly from the app on multiple social platforms like Facebook, Whatsapp, Twitter, and more!
For SG customers: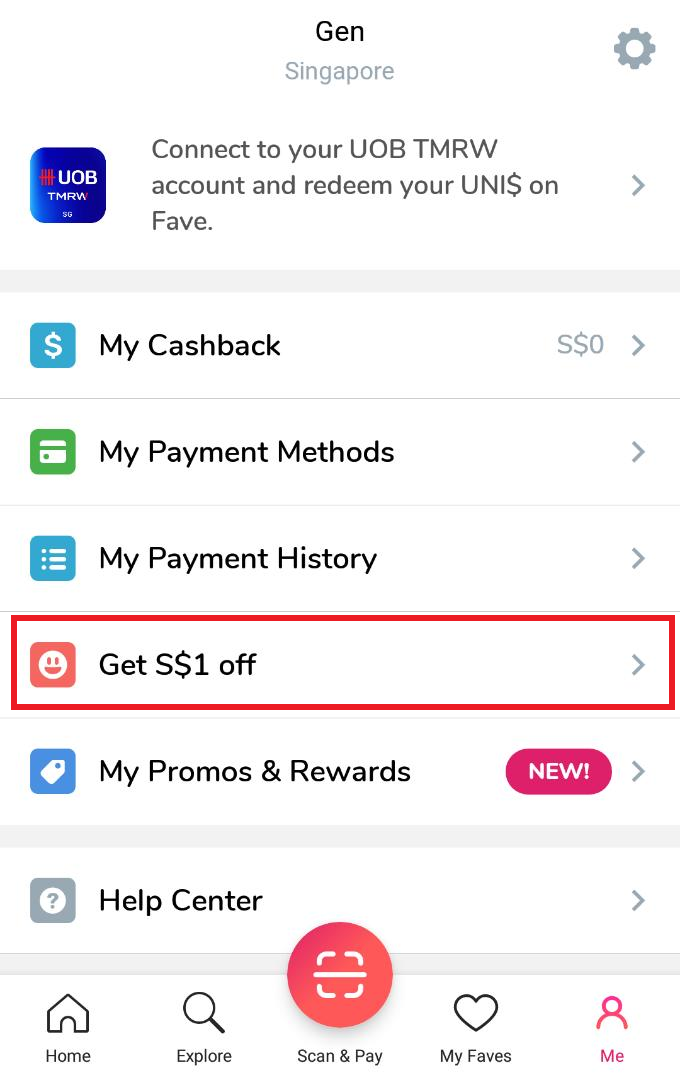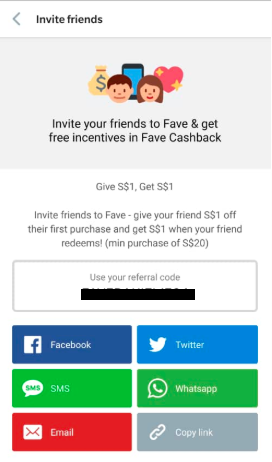 To see your cashback:
Click on 'Me' tab > My Cashback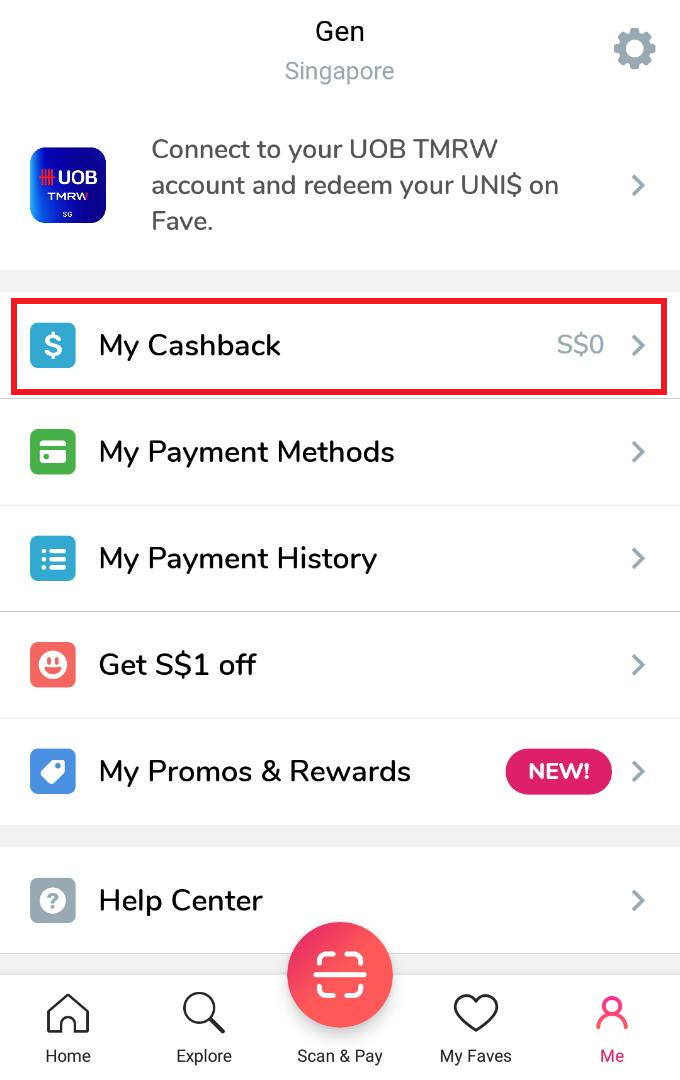 * Referral codes are currently unavailable for MY customers.